The Colossal Vibe by Bhavya Kochar – Unveiling the World of Professional Modeling, Beauty, and Fashion
Welcome to "The Colossal Vibe" – a captivating blog that offers an exclusive behind-the-scenes look into the dazzling world of professional modeling, beauty, and fashion, as experienced and curated by the talented Bhavya Kochar. Join us on a mesmerizing journey through the glitz and glamour of the fashion industry as we dive into Bhavya's life as a renowned professional model and brand ambassador for cosmetic and clothing giants.
Modeling Marvel: A Glimpse into Bhavya's World
"The Colossal Vibe" is your front-row seat to the world of high fashion and modeling excellence. Bhavya Kochar, a seasoned professional model, invites you into her world, sharing her journey from a young dreamer to a sought-after face in the fashion industry. Discover the secrets of runway success, the art of striking the perfect pose, and the challenges and triumphs that come with a career in modeling.
Beauty Beyond Borders: Bhavya's Cosmetic Adventures
As a brand ambassador for leading cosmetic companies, Bhavya Kochar is well-versed in the world of beauty. Dive into the realm of cosmetics, skincare routines, makeup tips, and product reviews as Bhavya unveils the latest trends and must-have beauty essentials. Whether you're a makeup enthusiast or someone looking to enhance your skincare regimen, "The Colossal Vibe" is your beauty haven.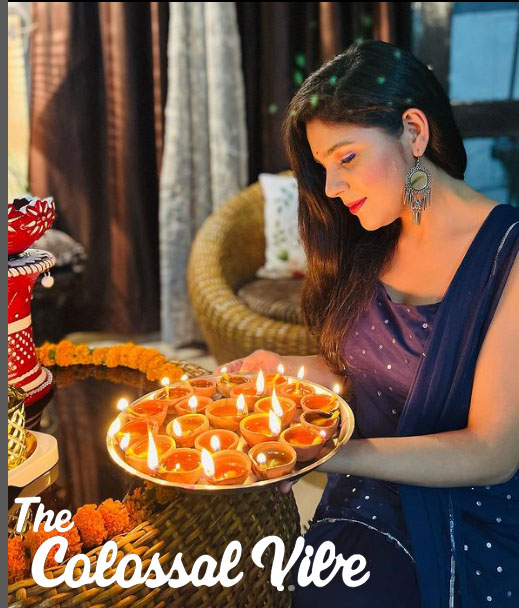 Fashion Fusion: Style Personified
Fashion is more than just clothing; it's an expression of personality and a reflection of individuality. Bhavya Kochar's impeccable style is showcased through stunning visuals, fashion tips, and insights into her wardrobe. Explore her diverse collection of outfits, ranging from elegant couture to casual chic, and discover how to curate a wardrobe that truly represents your unique style.
Brand Ambassador Chronicles: A Look Behind the Scenes
Ever wondered what it's like to be the face of renowned cosmetic and clothing brands? "The Colossal Vibe" takes you backstage to witness the life of a brand ambassador. Bhavya shares her experiences collaborating with top-notch brands, the creative process involved in endorsements, and the impact of being a role model for her followers.
Confessions of a Model: The Real Deal
In the world of glitz and glamor, "The Colossal Vibe" offers a refreshingly candid perspective. Bhavya doesn't just share the highlights of her career; she also opens up about the challenges she's faced, the importance of self-confidence, and the commitment required to make it in the competitive modeling industry. Her personal anecdotes and life lessons are a source of inspiration for aspiring models and individuals pursuing their dreams.
Travel Tales: Exploring the World, One Photoshoot at a Time
Professional modeling often involves jet-setting to exotic locations for photoshoots and campaigns. Bhavya Kochar's travel adventures are chronicled here, with breathtaking photos and firsthand accounts of her global escapades. Get inspired to embark on your own travel journeys and explore the beauty of the world through Bhavya's lens.
Beyond the Spotlight: Bhavya's Humanitarian Side
"The Colossal Vibe" isn't just about fashion and modeling; it's also a platform for promoting social causes and giving back to the community. Bhavya shares her philanthropic endeavors, shedding light on the importance of using one's influence for a greater good.
Join the Vibe: Become Part of Bhavya's Community
"The Colossal Vibe" is more than just a blog; it's a thriving community of fashion enthusiasts, beauty aficionados, and dreamers who resonate with Bhavya's journey and passion. Engage with like-minded individuals, exchange ideas, and celebrate the boundless possibilities of the fashion and beauty world.
Your Voice Matters: Let's Connect
Bhavya Kochar values her readers' input, questions, and feedback. Your voice matters in shaping the future of "The Colossal Vibe." Feel free to reach out, share your thoughts, and embark on this exciting journey together.
In a world where fashion, beauty, and modeling often appear unattainable, "The Colossal Vibe" breaks down barriers and invites you into the heart of the industry. Bhavya Kochar's blog is a testament to the idea that dreams can be achieved with dedication, passion, and an unwavering belief in oneself.
Whether you're an aspiring model, a makeup enthusiast, a fashionista, or simply someone who appreciates the artistry and creativity of the fashion world, "The Colossal Vibe" offers something for everyone. It's an exploration of the extraordinary, a celebration of individuality, and an ode to the power of self-expression.
So, fasten your seatbelts, immerse yourself in the world of glamour, and get ready to experience "The Colossal Vibe" – where beauty, fashion, and modeling converge to create a breathtaking tapestry of creativity, style, and inspiration. Bhavya Kochar invites you to join her on this exhilarating journey where the spotlight is shared, dreams are realized, and the colossal beauty of life is celebrated.