Title: Style Plunge by Suman Rana – Elevating Petite Fashion for the Corporate World
In a world where fashion is often considered synonymous with tall and slender, Style Plunge challenges the status quo and redefines beauty standards. Suman Rana's dedication to providing petite women with fashionable, well-fitting clothing options is not just a business endeavor; it's a mission to boost self-confidence and empower petite girls to embrace their unique stature.
Style Plunge is more than just a clothing brand; it's a platform that celebrates diversity and encourages women to take control of their style journey. Suman Rana's personal journey from the corporate world to the fashion industry is a testament to the power of passion and determination. Her story is one of inspiration, proving that it's never too late to pursue your dreams and make a difference.
One of the standout features of Style Plunge is the blog's commitment to education. Suman Rana believes that knowledge is key to making informed fashion choices. Through comprehensive articles, video tutorials, and expert advice, Style Plunge equips petite women with the tools they need to navigate the world of fashion confidently.
Explore the blog to discover:
1. The Latest Trends: Stay ahead of the fashion curve with regular updates on the latest trends and how to incorporate them into your petite wardrobe. From seasonal colors to timeless classics, we've got you covered.
2. Style Guides: Whether you're looking for inspiration for a corporate event, a casual weekend brunch, or a special occasion, our style guides provide step-by-step instructions to help you create stunning looks.
3. Fit Matters: At Style Plunge, we understand that the perfect fit can make all the difference. Learn how to measure yourself accurately and find clothing that flatters your petite frame.
4. Accessorize Like a Pro: Accessories are the icing on the fashion cake. Discover how to accessorize effectively to elevate your outfits and make a lasting impression.
5. Confidence Building: Confidence is the ultimate fashion accessory. Explore articles that delve into boosting self-esteem, maintaining a positive body image, and feeling your best, no matter your size.
6. Fashion for All Occasions: From workwear to athleisure, formal events to casual outings, our blog covers all aspects of fashion for petite women.
Join the vibrant community of petite women at Style Plunge who are redefining fashion and making their mark in the corporate world. Connect with like-minded individuals, share your own fashion journey, and learn from the experiences of others.
Suman Rana's passion for fashion and her commitment to inclusivity shine through in every aspect of Style Plunge. Whether you're a seasoned fashionista or just beginning to explore your style, this blog has something for everyone. Suman's authentic voice and relatable approach make fashion accessible and enjoyable for petite women from all walks of life.
As a working corporate girl turned entrepreneur, Suman Rana understands the demands of the modern woman's lifestyle. Style Plunge not only offers fashion guidance but also encourages a holistic approach to well-being, emphasizing the importance of self-care and work-life balance.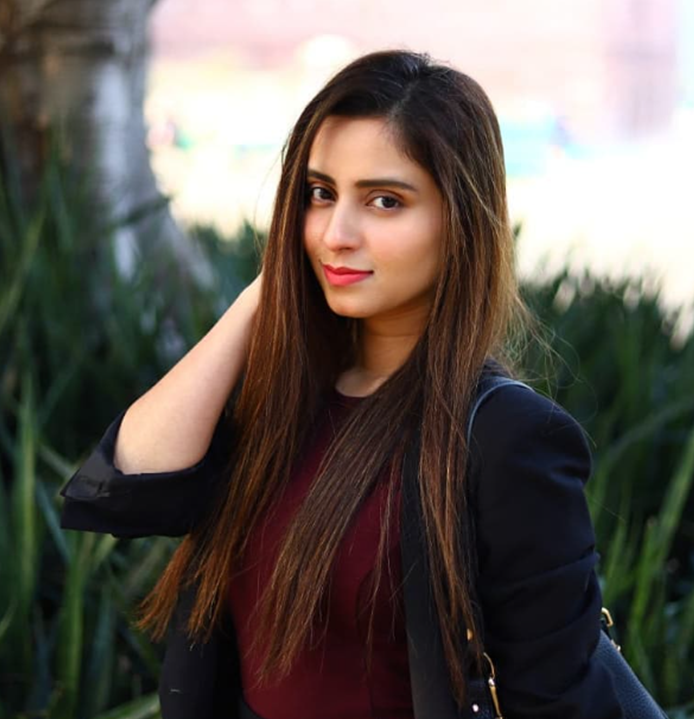 In summary, Style Plunge by Suman Rana is more than just a blog; it's a movement that celebrates petite women's beauty, confidence, and ambition. Through her fashion expertise and personal journey, Suman Rana invites you to take the plunge into a world of style, self-discovery, and empowerment. Join us on this exciting journey, and let's make petite fashion a force to be reckoned with in the corporate world and beyond.